Welcome to Les Vieux Chenes Golf Course!
Laissez les bon temps rouler!
For over 30 years the Les Vieux Chenes Golf Course in Lafayette, Louisiana has welcomed golfers to play a round of golf. Opened in 1977, and renovated in 2009, Les Vieux Chenes has long been known as a hometown favorite for golf that the whole family can enjoy. Each year, new golfers are tested by our challenging 18 holes of golf. Tournaments and golf outings at Les Vieux Chenes Golf Course are great ways to get together on the golf course. Be sure to take a look at what options are available to your group this year.
When you come play the Les Vieux Chenes, you will thoroughly value our professionally kept facilities. We feature an award winning Golf Shop, so if you are wishing for any new gear, be sure to chat with our P.G.A. Golf Professionals. We even have an outstanding grill / snack bar for  golfers who want to grab a bite to eat before or after your exciting round of golf. If you have been wanting to perfect a part of your golf technique, come practice on our driving range with one of our golf professionals. Les Vieux Chenes has an eager staff that is committed to providing you with customer service that will make your golf visit outstanding.
Lafayette Golf Lessons & Annual Passes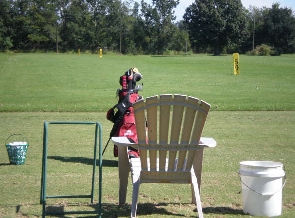 We proudly feature annual passes and golf lesson packages to best suit your needs and budget. So what are you waiting for? Give us a call and come take a guided tour of our facility. To get more information on our golf course, our lesson packages, our annual passes and more, simply call our Golf  Shop to speak with one of our golf professionals.
Call us now at (337) 837-1159 to reserve your next tee time!
Tee Times can be arranged 48 hours in advance!